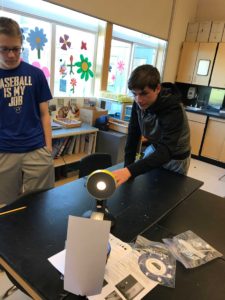 Looking at the eclipses of the moon at FHHS!
I wanted to share these pictures with the School Foundation.  They bought this wonderful astronomy model for the eighth grade science curriculum at the end of last year, and this year we are using it!  It is really great!  
These students are looking at why we get eclipses of the moon.  Thank you!
Jenny Wilson, FHHS