There are more books on the shelves: A note from FHHS/FHMS librarian Lisa Salisbury….
Dear San Juan Public Schools Foundation,
Thank you for your AMAZING support of the Middle-High School Library!! Your continual support provides a wide variety of valuable resources for the staff and students in grades 7-12. The resources purchased through numerous SJPSF grants has helped to create and maintain a quality library and the necessary resources to support students of varying levels, interests and abilities. Honestly, without your support I am not sure what I would do to meet the needs of our students and to provide resources that students are so excited to access! Quality award winning fiction and nonfiction books, Kindle ebooks and audiobooks ALL keep our students reading and researching! We have a very active population of avid readers, making it essential to continually have current, quality books accessible…to include print books, ebooks, and audiobooks!
Thank you for the most recent grant which provided…
Numerous nonfiction books to enhance our NW Native collection. These items will specifically support the middle school curriculum, along with those interested in NW history and Native Americans. Personally, I think we now have one of the best NW Native Collections out of any middle-high school library in the state…and it continues to expand!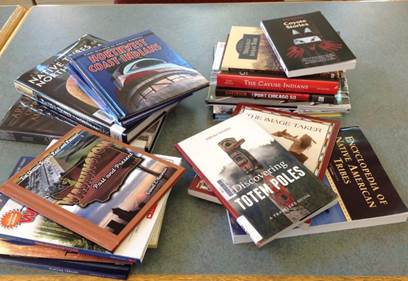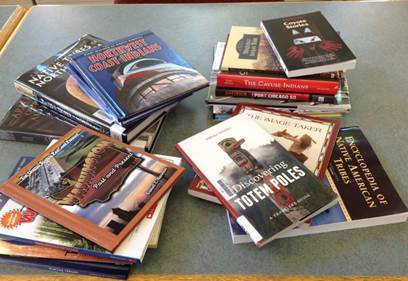 Additionally, numerous award winning fiction titles were purchased.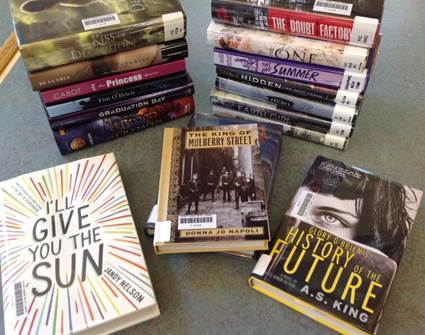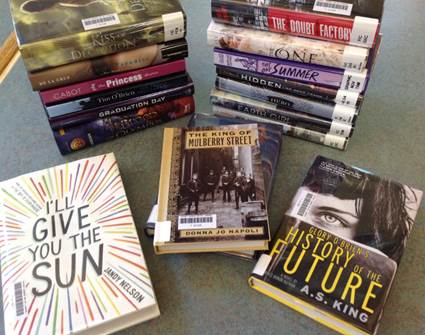 Funding also provided for the purchase of additional Kindle ebooks. Our Kindle ebook collection continues to grow and is an efficient way to provide multiple copies of the most popular titles, along with meeting specific book requests by students and staff.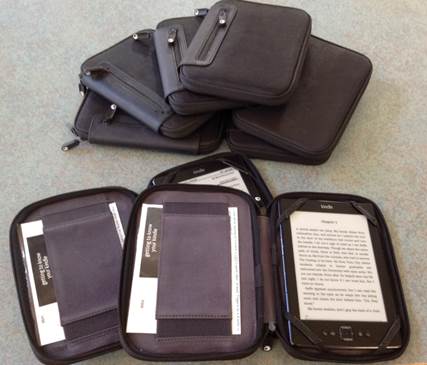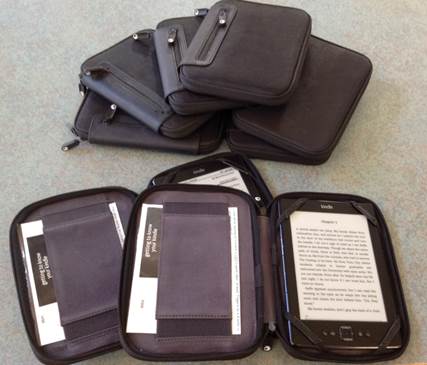 And lastly…the addition of AUDIOBOOKS!! SJPSF grant monies provided for the purchase and creation of our NEW first ever portable Playaway audiobook collection! Within days of their arrival and processing…our first ever audiobooks have begun circulating amongst students! They are a most exciting addition to our collection!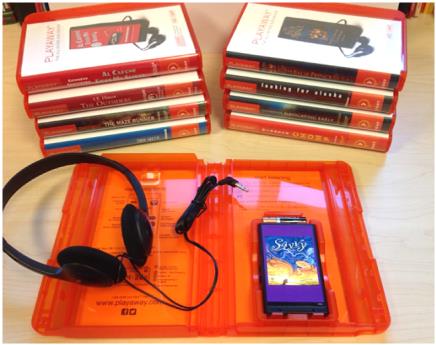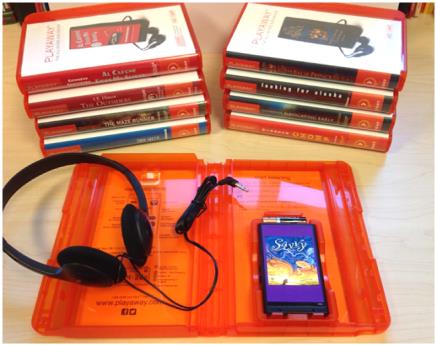 Thank you for your wonderful support! Feel free to stop by the library anytime to browse our collection and to take a look at all that we offer. I am proud to work in such an amazing library and we are so fortunate to have your continual support! From all of the Middle-High School students and staff – THANK YOU!!
Lisa Salisbury
Library Media Specialist
Friday Harbor Middle-High School
San Juan Island School District