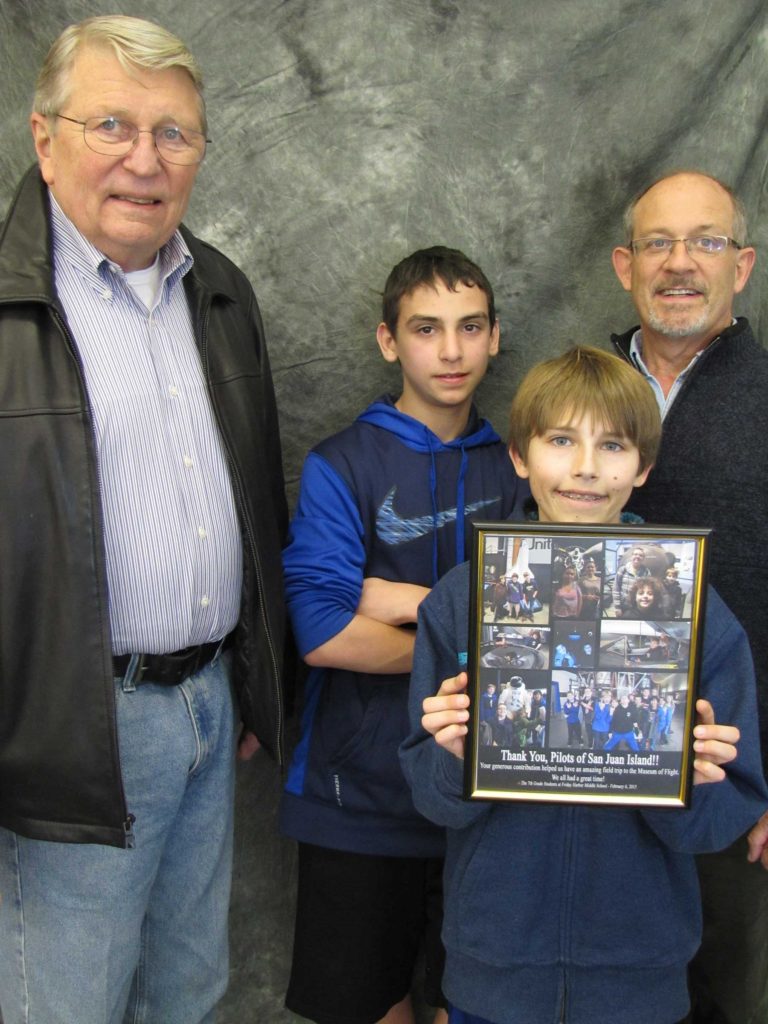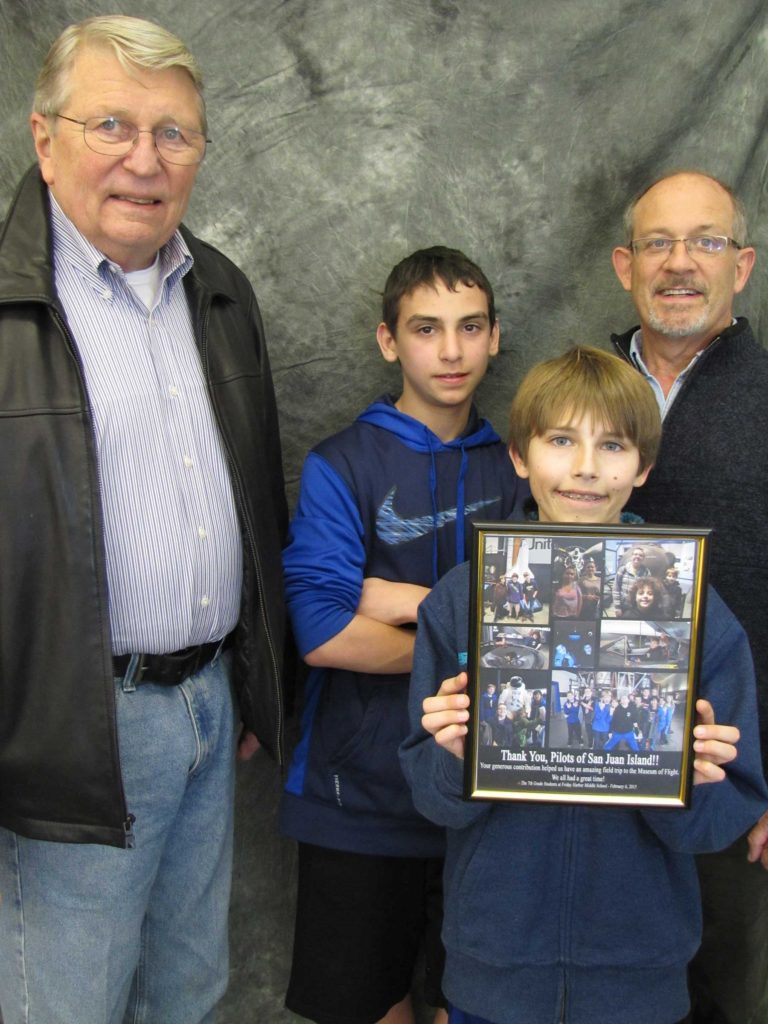 San Juan Island Pilot's Association donates $500.00 for public school Museum of flight field trip
The San Juan Pilots Association was pleased to donate $500 to the San Juan Public Schools Foundation to help fund the 7th grade field trip to the Museum of Flight. This donation provided assistance with transportation to the museum, located just south of Seattle. The Museum of Flight web site is http://www.museumofflight.org/about
The Museum of Flight exists to acquire, preserve, and exhibit historically significant air and space artifacts, which provide a foundation for scholarly research, and lifelong learning programs that inspire an interest in and understanding of science, technology, and the humanities.
The central focus of the Museum's educational programs is to broaden science literacy within an historical context, relating the evolution of technology to the human needs that drive it, and the resulting changes that technology brings to humanity.
As a resource to the public schools, youth programs are designed to complement established schoolroom curricula, presenting factual, yet exciting, interactive examples of the benefits of a science and math education.
"The 7th grade goes to the Museum of Flight every year, and with budget cuts again facing the school district, we at the middle school are especially grateful for funding from such groups as the Pilot's Associate and the San Juan Public School Foundation." said teacher John McMain. "The students gain so much from field trips like this one."